CVMS Bulletin
Making a Difference


in HealthCare for Eastern Virginia
Volume 1: Issue 7
July 2023

"So I told them the truth: the hours are terrible, the pay is terrible, the conditions are terrible; you're underappreciated, unsupported, disrespected and frequently physically endangered, but there's no better job in the world."
---Anonymous
Welcome to the seventh edition of the CVMS Bulletin bringing you updates on the status of healthcare in Eastern Virginia. We hope you find it interesting, informative and enjoyable. Please let us know if there is anything we can do to make it better: admin@cvmedicalsociety.org.
Articles in This Issue:
Advocacy Alert! Time Sensitive!
CVMS Status Update
CDC Updates
New Drug for Alzheimer's Disease
Mental Health Care
Evidence-Based Policies
Combating Medical Misinformation
Reading of a Poem by Robert Frost
List of Healthcare Concerns
CVMS Event Board
---
URGENT ADVOCACY ALERT!! TIME SENSITIVE ISSUE!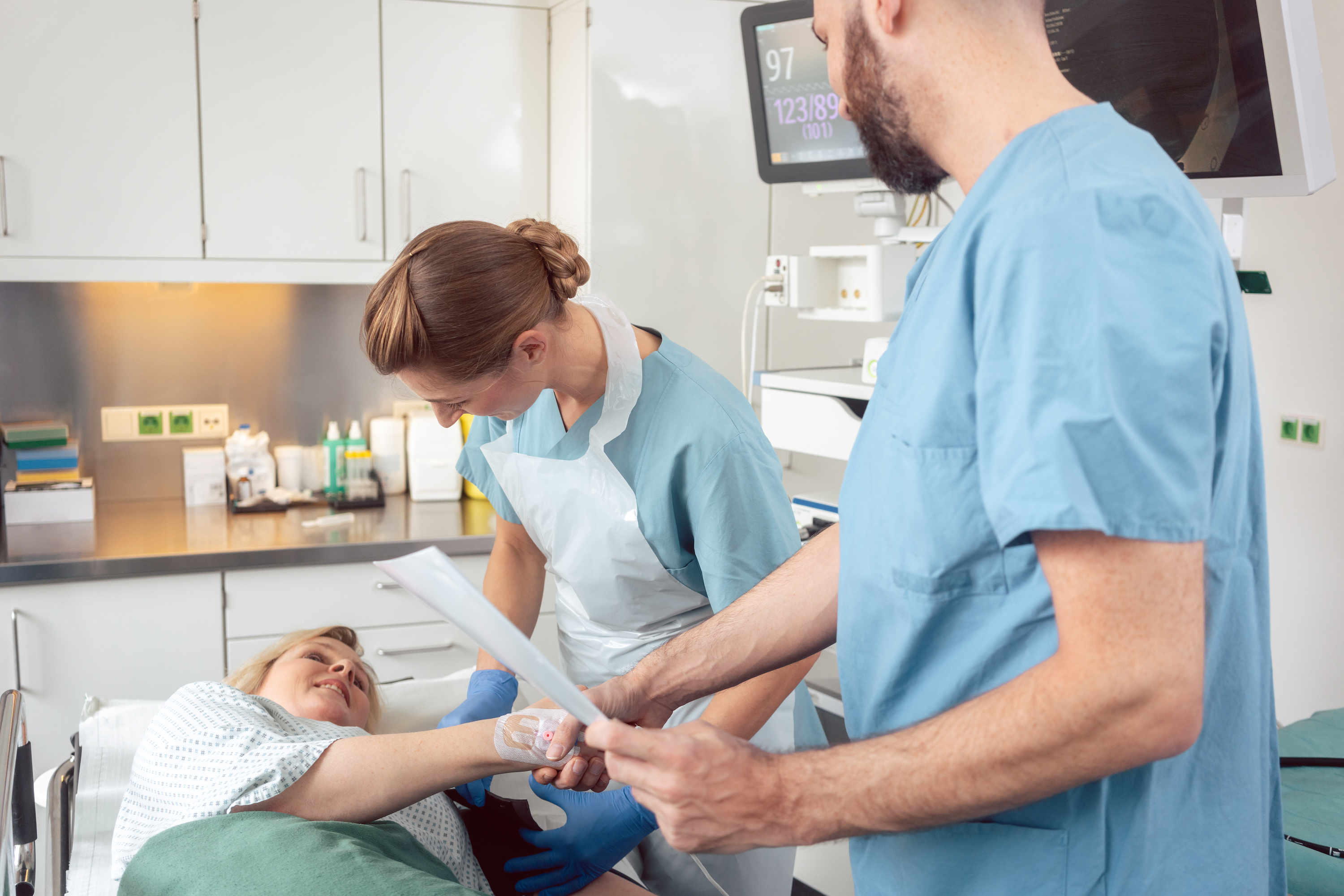 By Keith Berger, MD
The US House of Representatives is considering health legislation known as the PATIENT ACT OF 2023 which makes price transparency for hospitals and healthcare organizations mandatory.  Although there is already a presidential order and now a VA statute governing transparency, the vast majority of hospitals have either ignored or been non-compliant with the legislation.  HR 3561 would allow more effective enforcement of price transparency. 
PLEASE CONTACT YOUR US congressional representative and ask them to co-sponsor the PATIENT ACT OF 2023. 
The success (or failure) of this bill will greatly affect efforts toward hospital transparency.  As physicians of the newly formed Coastal Virginia Medical Society, this is our first real opportunity as our new society to make a difference by supporting this legislation as a cohesive group and asking our elected representative (who is Jennifer Kiggans for most all of us) to vote pro-healthcare.  Below is the letter I sent to her website.  The easiest way to do this is to click on the RED icon below and it will take you to the website. 
Here is the letter:
Dear Congresswoman Kiggans:
I am Dr Keith Berger and I've been in continuous medical practice here in Virginia Beach for the past 42 years. Since I operate an independent, open access endoscopy center, I have 1st hand experience of the impact of hospital consolidation, anticompetitive CON laws and unfair price gouging that hospitals regularly engage in. Transparency would be a great step forward in reinventing healthcare to actually serve the people who pay for it and are impacted by it (that would be nearly everyone!).
Key Points:
1) this is a BIPARTISAN issue, as it concerns everyone. 90% of voters repeatedly surveyed want to know the price of their healthcare up front. As a nurse practitioner, I'm sure you have seen the downside of this.
2) The Bill passed through the Energy and Commerce Committee by a vote of 49 to zero.
3) Opponents of HR 3561 want people to think that this is a partisan issue when clearly it is not.
PLEASE strongly consider co-sponsoring HR 3561. We need the support of legislators like yourself who promised to serve the people who voted for you (I did) and we need to start reforming healthcare NOW.
Members: Please send in your own comment in the RED link below.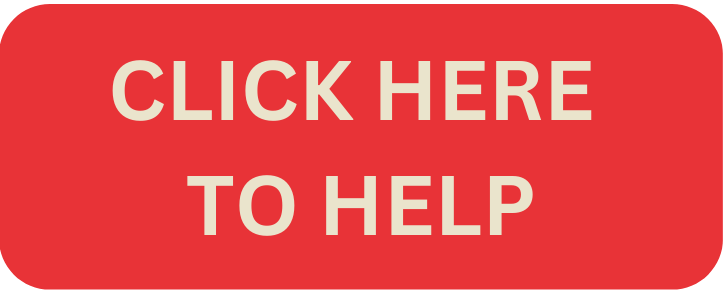 You can also become a supporter of POWER TO THE PATIENTS. A non-profit patient advocacy group that has been very active lobbying across the country for price transparency in healthcare.
Dr. K. Berger is a practicing gastroenterologist in Virginia Beach, Delegate to the Medical Society of Virginia, and a CVMS Board Member. Questions or comments: email to admin@cvmedicalsociety.org.
CVMS Status Update
By Greg Warth, MD, Editor
 The Board is currently studying the history of the Certificate of Need (CON) laws in Virginia and finding out how other states have been able to eliminate or at least modify them to remove the known unintended consequences and prevent the abuses that have occurred as a result of discovered loopholes. 
In addition, we are continuing to advocate for price transparency among all medical institutions and providers so that the free market can discover independently which clinics can provide the most efficient, best quality service at the most affordable price. Currently, patients are paying either directly, or indirectly through insurance premiums, much higher costs for their healthcare than they need to be. This just drives up the overall cost of care for everyone, and lines pockets of middlemen. See article by Dr. Keith Berger above.
CVMS intends to create its own proposals and recommendations on these important issues and others while garnering support from legislators, patients and healthcare providers alike, so the next time they come up in the General Assembly, there may be a different outcome.
We are very pleased to announce that the Honorable Delegate Karen Greenhalgh has joined our Advisory Board, is sympathetic to our cause, and can provide the legislative support that we need to move us closer to our goals.
If you have comments or any new ideas that you believe should be near the top of our long list of advocacy items, please let us know. Send an email to admin@cvmedicalsociety.org or fill out the form on the Contact Us page.
---
Where is Mental Health Care Going in Hampton Roads?


Suggestions for Action!



By Jerome S. Blackman, MD, FIPA
Mental Health is not the problem; it's mental illnesses, especially severe mental illnesses, which are affecting almost all our medical specialties, not just psychiatry. Emergency Departments are plagued with overwhelming numbers of people with serious mental Illnesses (SMI), essentially people who suffer with psychosis, substance abuse, and/or suicidal propensities.
Because of a lack of government-run psychiatric hospital beds (they have been closed over the past 50 years due to concerns with "least restrictive environment"), SMI patients are also crowding our jails and prisons, where their care is woefully poor. Uncounted numbers of SMI patients become homeless, threatening our environment, and endangering themselves and others (although not "imminently" or "substantially"). Internists are overwhelmed with psychiatric patients, which tends to interfere with their ability to tend to medically ill people.
There exist many other serious problems, but let's start with these five:
1.         The need for the state government to build some type of facilities to house and treat SMI.
2.         The need to make involuntary commitment much easier.  This could be done without impugning patients' rights, but perhaps the "pre-screeners" are anachronistic at this point, and could be eliminated or their roles removed from the commitment process.
3.         SMI patients should not be taken care of in ED's or jails. 
4.         Action now will prevent homelessness here as it is now in San Francisco.
5.         Some limitations on liability should be extended to psychiatrists and other physicians who involve themselves in the commitment process.
The time is now to face the critical need for action by state legislators and senators. Would you be willing to spend time with me meeting with our elected representatives?
To volunteer, email Dr. Blackman at  admin@cvmedicalsociety.org.
Dr. Blackman is a Professor of Clinical Psychiatry, Eastern Virginia Medical School, Norfolk, and a member of the CVMS Board.
---
Evidence-Based Policies
By G.J. Warth, MD
Here is a novel idea:
Why not develop policies from the government and large health care institutions based on scientific study and actual evidence, rather than on conjecture, subjective thought, and who has the biggest lobby?
We have been doing this in medicine for decades. If there is good, hard, scientific, peer-reviewed evidence for a specific treatment, based on facts, and/or subjected to rigid statistical probability review, we use it and make it a guideline. We do extensive trials to see if a specific treatment or policy is successful before approving it for wide distribution (usually, except in "Emergency Use" situations).  If there is no evidence for it, or if it is later proven not to be of benefit, we stop using it or at least don't promote it or make it mandatory. Indeed, if we find evidence that some particular treatment is more harmful than beneficial, we immediately stop using it and provide strong mandates against its use, or take it off the market.
The CON (Certificate of Need) laws are not evidence-based. They never were. And now there is copious evidence that they do not work and actually cause harm to patients, decrease access to care, reduce efficiency, and increase costs. 
So why do we still use them other than to support self-interest groups who make more money from them, monopolize healthcare, and reduce competition? As long as CON laws are on the books and still legal, those who profit from them will continue to support them; that's just good business, though not very altruistic. We should not expect them to do otherwise.
We want our healthcare institutions to be strong and financially solvent, but not at the expense of impairment of public healthcare delivery and higher cost. Unfortunately, that is what's happening. The incentives are just lined up in the wrong direction. It will not change until the Virginia State Legislature changes the law, just like the Federal Government did when they realized that CON laws caused more harm than good. 
We have the evidence now that CON laws do not do what they were intended to do. In fact, they do exactly the opposite. They are harmful to our healthcare system, are being abused, are costing too much and are impairing access to care. These facts have already been proven. Please consider writing to your state representatives to support removal of CON laws.
---
CAN WE COMBAT MEDICAL MISINFORMATION?
'When the global threat of misinformation online and everywhere effects medical care in Hampton Roads, what can you do about it?'
Dr. Alexandria Peck Berger
How did it all start? When was the first transgression? Was it Hilary Clinton campaigning against Barak Obama for President in 2008 who said, she got off the plane in Bosnia 12 years ago, recounting a landing under sniper fire, not Croatia, or Serbia, or Montenegro, or in one of those insignificant countries that used to make up a bigger country like Yugoslavia, and claimed they "had to run with our heads down," but video footage of the arrival shows Clinton and her daughter walking calmly from the plane; or was it broadcast anchor managing editor of NBC Nightly News Brian Williams who admitted making up a "false" story in 2015, that he was "a war correspondent in 2003 and was caught in a skirmish and 'they were taking on fire power," while covering the invasion of Iraq, not Vietnam or Cambodia or Siem Rip or one of those Asian countries, not Hilary's fire power but really good fire power, because as he described it, he was on a chopper that was hit by enemy fire and forced down – a story he retold in a televised tribute to a retired soldier during a New York Rangers hockey game.

I think it was Hilary Clinton though, who replied when confronted with her fabrication that she, "misspoke," which at the time was a new fabricated word to show her "foreign policy expertise." Williams read a 50-second statement apologizing for his 'characterization of the episode.' "After a groundfire incident in the desert during the Iraq war invasion, I made a mistake in recalling the events of some 12 years ago," he said. "It did not take long to hear from some brave men and women in the air crews who were also in that desert. I want to apologize. . . I said I was traveling in an aircraft that was hit by [rocket-propelled grenade] fire. I was instead in a following aircraft." Williams was humiliated, with damaged credibility, but time and a great ability to read a teleprompter brought him back to the networks as if nothing happened. Clinton went on to coin other such phrases when misspeaking still in the lexicon today.
Reviewing such incidents years later is fodder for our ridicule. Still depending on your position, it's sad. Because you know both were lying, no matter what you call it, and both were manipulating the public's thinking about them without respect for their audience. So now that you see from a distance how cavalier America started to become with truth, fact, veracity, ethics, and a moral compass, you can follow further into the abyss of freestyle marketing for the profit motive and see how the medical industrial complex got on board.
"Misspeaking" became "Fake News," which has become its own acceptable brand, "Misinformation." 30 years ago, we'd call it gossip, backstabbing, blue smoke and mirrors, sabotaging, or just plain faking it and storytelling. Same lie, different terminology. Same advertising concepts, only more sophisticated, fool the eye and ear kind of stuff. First you hear it then you don't. Then you see it. Now you won't. That nothing was off limits means nothing was off limits, and medicine, the oft untouchable became the prize to be disintegrated, destroyed, vandalized, and immobilized. It was deftly subtle. Now it's just blatant.
The internet officially began January 1,1983, when a new communications protocol was established called 'Transfer Control Protocol/Internetwork Protocol (TCP/IP). Prior to that, in 1967 Marshall McLuhan's book entitled The Medium is the Message, was published and became a best seller with a cult following. McLuhan laid before us, the all-powerful all-encompassing industry that entrepreneurship and technology would unleash on the world. It would captivate us, envelop us, control us, and the form of the message whether print, visual, or musical, would determine the ways in which that message would be perceived. In other words, we'd come to discover 'the medium from which we choose to communicate holds more value than the message itself. The medium can be the message itself if it delivers content that would otherwise be impossible to access.'
Facebook, Twitter, TikTok, YouTube, Bing, Instagram, What's app, Google Duo, all media dissemination, all the time. Ask a teenager where he gets his news, or a 20 something potential voter, they'll tell you TikTok. Cesspools of medical misinformation float through these canals waiting to offload their wares with just the click of someone's mouse. As such, medical marketing doesn't necessarily sell the product, it sells the idea of the product, and offers the product as an incentive to join the system. It sees the truth, veracity, facts, ethics as insignificant to the outcome of the product and if the information is bogus, so be it. A medium regardless of its content, exerts power in the world. It becomes the force around which people move. It requires people to adapt themselves to it. ('Understanding Marshall McLuhan,' The Vim Blog, post/9/13/20 Zach). 
"Nowadays, communication disruption is present in all organizations – private and government: unilateral and multilateral. Digital technology is rapidly disrupting institutions and corporations. New technologies and innovative start-ups emerge every day. Simply put: the balance of power has changed. Artificial intelligence (AI) is the big gorilla on the block. The reputation of a brand can be severely damaged in minutes. Brand loyalty, reputation, credibility, and trust are increasingly influenced by people's experiences." (Papagianneas, Stavos.'Is the Medium the Message?' StP Communications, 2/23/22). 
(continued in right column)
---
Contact Us
Here is your chance to let us know what is on your mind. What problems with healthcare in this area are you most concerned about? What benefit or service can we provide to help you the most with regard to your well being or that of your patients?
Just send an email to admin@cvmedicalsociety.org.
---
We hope you enjoyed this new edition of the CVMS Bulletin. If you have any questions, concerns or comments, let us know at admin@cvmedicalsociety.org.  If you wish to provide an article or your own story to put in this newsletter, send it in. Watch the "What's New" link in the upper left Navigation Menu for updates in between the monthly newsletters. Let us know if you wish to be involved in the CVMS organization process or if you know of any resources or benefits we could potentially provide for the membership.

Thank you for subscribing to the CVMS Bulletin.