Medical Society of Virginia
Insurance Agency

(Advertisement)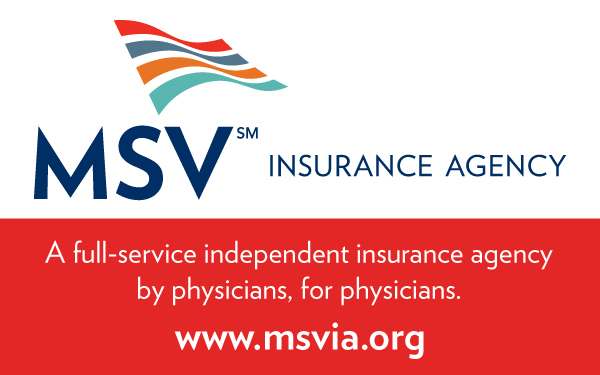 Choosing the Right Insurance Agency for you!
As a physician or practice administrator, it's more important than ever for you to choose the right insurance solutions for yourorganization. The Medical Society of Virginia Insurance Agency (MSVIA) is that solution!
The MSVIA is a full-service independent insurance agency with a focus on property and casualty insurance such as professionalliability insurance, cyber liability insurance, crime insurance, management liability insurance, and workers' compensation insurance toname a few.
Become an MSVIA Client today!
These are just some of the reasons our average customer retention rate is 98%, and why you should become a client today! Our high standards, strong business ethics, and commitment to excellence deliver a unique customer service experience and develop long lasting trusted relationships with our customers.
If you have any questions or would like to learn more about the Medical Society of Virginia Insurance Agency, please fill out the contact form on our website or give us a call at (804) 422-3100.

Why Choose MSVIA?
►  Founded by Physicians for Physicians: Our team understands the complex healthcare business and can thoroughlyassess each unique situation with due diligence and expertise.
►  Advocating for YOU: Our connection and relationship to the medical society gives our staff and clients access toexclusive legislative updates and information.
►  Our Board is Made up of Healthcare Leaders:
The MSVIA board is made up of practice managers and doctors from some of the most respected healthcare offices in Virginia.
►  We Offer a Robust Selection of Carriers in Virginia: We have an outstanding selection of carriers, including one of the largest pools of highly rated Medical Malpractice carriers, meaning we can check policies from multiple carriers to find theperfect fit for you.